I don't know if it is just me seeing cats everywhere but I do believe a lot of knitters are cat lovers at the same time. I just see cats everywhere in other knitters FO photos, WIP photos, stash photos, etc. I am serious, they are everywhere!
This lady demonstrating the use of
Spindolyn
is one...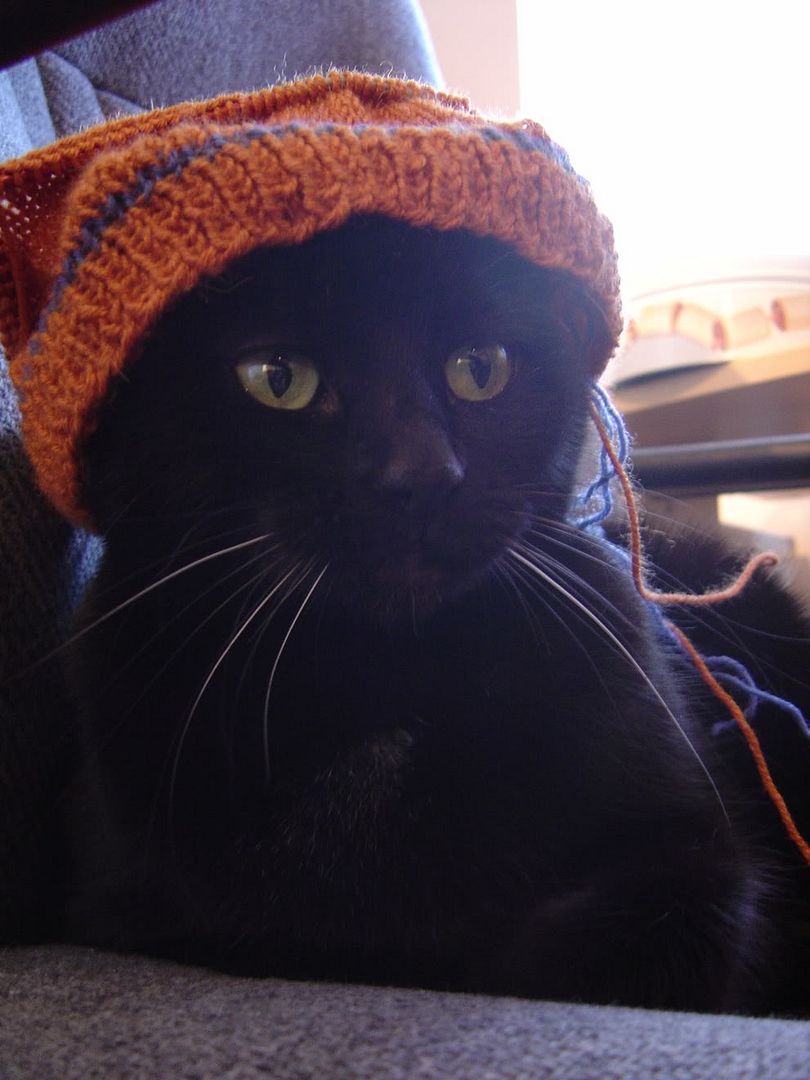 Loretta from
http://circleofyarn.blogspot.com/
Astrid from http://fishwrapper.wordpress.com/
Hanna from
http://www.ihanna.nu/
And there are many other famous knitters if you get to think about it. Clara Parkes from Knitter's Review and the author of The Knitter's Book of Yarn, she mentioned she has a cat if I remember correctly.
Finally, it can't be more obvious than Laurie Perry (aka Crazy Aunt Purl), her 4 cats and her book --


So if you are a Cat Knitter and would want to show the photos of your cat(s) with your knitting, or rather how they have 'helped' your knitting, ahem...Please write to me and send over your 'evidence', we might be able to get a nice gallery out of it. Thanks!