Since we arrived Galway early and planned to spend some time in the city, we walked around everywhere. It was Good Friday, nothing much was open.

While we were about to give up, we have found a second-hand bookstore. We both love books, especially second-hand books. To us, it is like to go on a treasure hunt.

Did we find any 'treasure'? We did!

My man got a book about Art Nouveau, circa 1970. You might wonder how special it is? Try, try to find books that talk about Art Nouveau posters, then you will understand.
Me, I got this...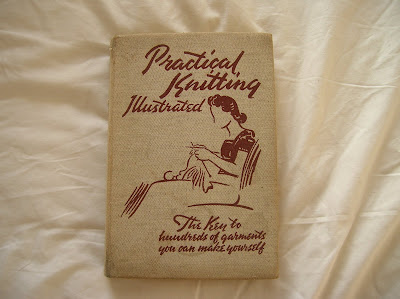 When I first found this book, I was like 'what is that? This gray piece of thing?' Embarrassingly, I didn't know the authors. I turned on the first page, it said, 'Jane R Davis, Christmas 1942' then I realise I have found a book during Second World War! So I turned the page more, there are newspaper clippings about the civil war in China, classified ads, and knitting patterns from the newspaper and of course the book itself! It is full of classic vintage pattern from the 40s. I was so going to get this book, then I started to worry, 'is it going to cost a tortune?' Guess what? It marked '4 Euros'.

Since I arrived home on Sunday, I have been searching for information about this book on the internet and I have started to read the book itself too and I realise there are such so much to take in. I have decided I will write about my finding here bit by bit here later. Now, we shall go back to talk about the trip.

So we left Galway with our new found treasure, took the shuttle, then the ferry and finally arrived to Inis Mor. It was getting dark and we were hungry. So we figured we should just call it a day, we asked about where we could get food, they said there are only 3 restaurants in the island in cold seasons, so we went to one of those, we had a very nice dinner with very fresh fish and we went to bed.

I always wonder, why do these people live here, in this little piece of rock of an island? Then the next day, the first moment I wake up, I opened the curtain, I finally understood...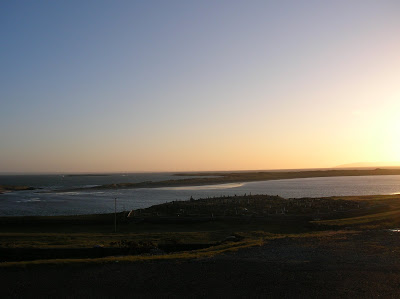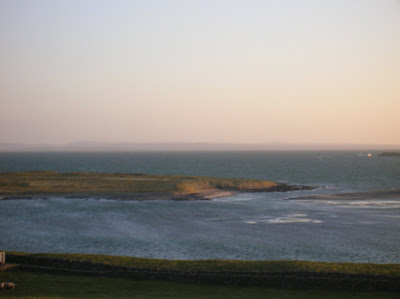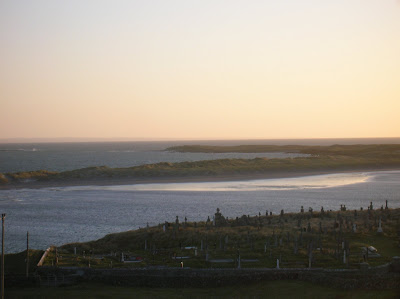 Honestly, I have done a fair share of traveling, I have never seen this in my life...I finally understand what the word breathtaking means...